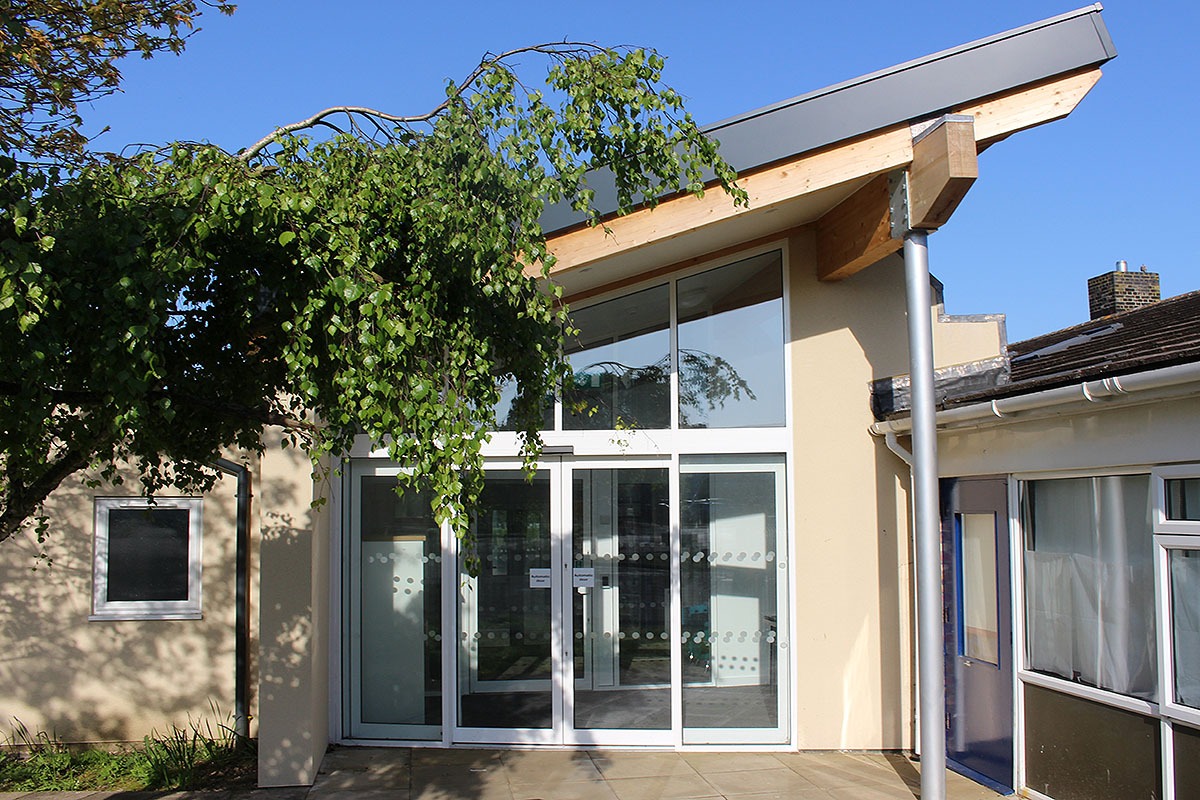 A facelift for Spring Common Academy
Spring Common Academy, the Huntingdon based school for children with special educational needs, are delighted with their new entrance  and reception building, designed and project managed by Waterland Associated.
Working with a complicated site, a limited budget and a very tight programme, Waterland Associates have produced a modern entrance foyer to welcome pupils and parents to this wonderful school.
"The new building has totally transformed the way parents and children experience visiting the school." said Dr Kim Taylor OBE, the head teacher at Spring Common. "What was a complicated maze has been transformed into a spacious, modern, welcoming reception".