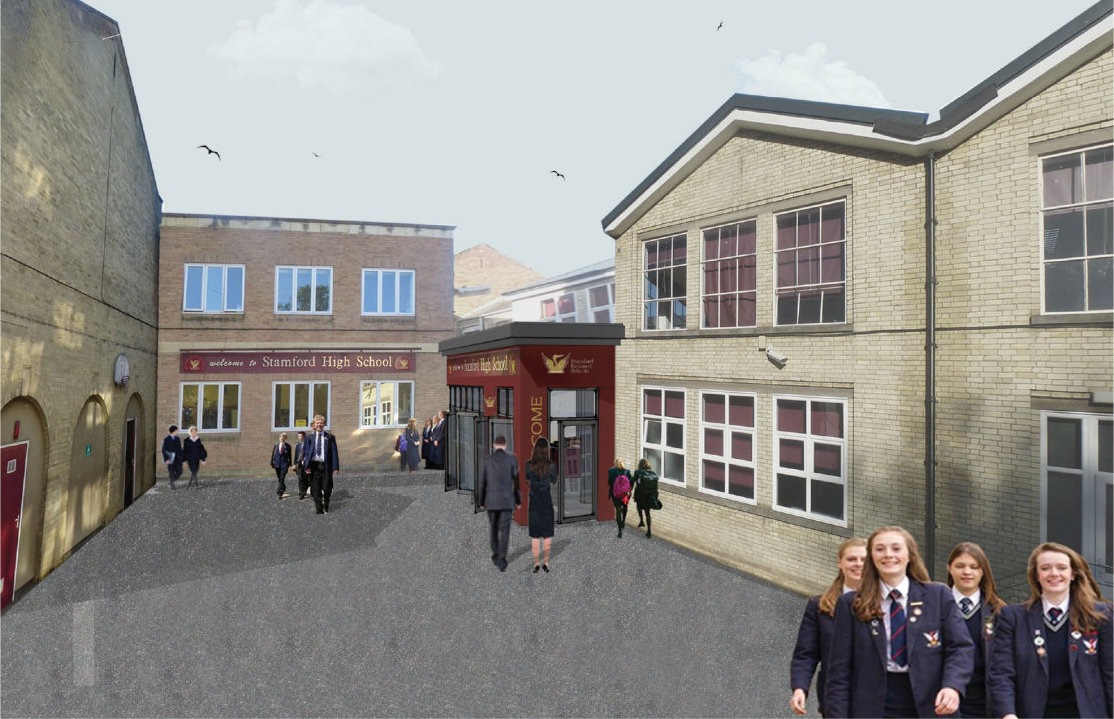 Atrium for Stamford High School
Working to tight deadlines, Waterland Associates have completed detailed designs for an exciting new atrium entrance foyer at Stamford High School.
The atrium provides a more formal access from the Burghley Lane entrance to the main school building and provide a light, airy space to be used for lunchtime dining for sixth formers, a pleasant foyer for displays and social events.
The elegant design solves the difficult problem of creating additional, much needed internal display and circulation space, whilst providing adequate day-light and ventilation to the classrooms that surround the new atrium.