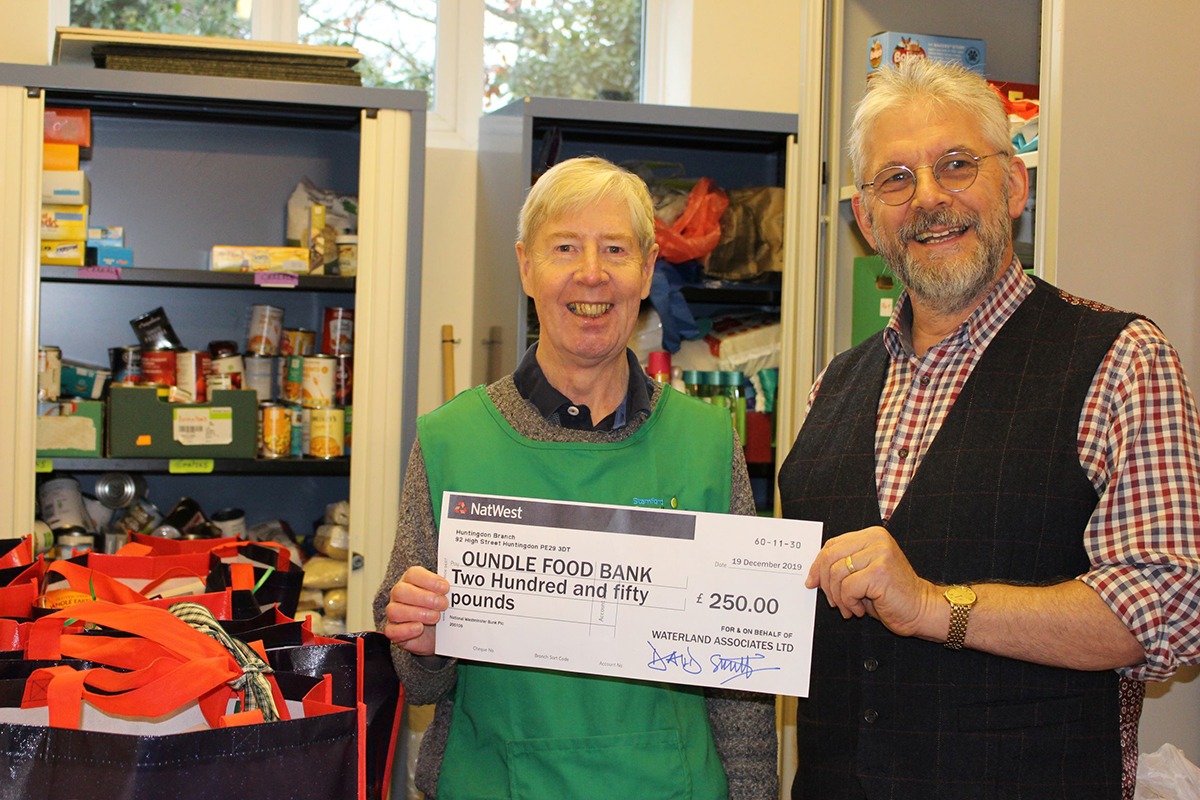 Merry Christmas and a Happy New Year from Waterland Associates
The Waterland Associates team hope you all had a wonderful Christmas and New Year. We had a lovely, restful break, but can't wait to kickstart the new decade with lots of exciting upcoming projects.
We also want to say an enormous thank you to everyone who joined us in supporting the Oundle Foodbank at the Oundle Christmas Market at the beginning of December, where we were offering free Architectural and Interior Design advice in return for a donation to the Foodbank. We had lots of people come and pick our brains and raised £250!
We're delighted to have helped the Foodbank this Christmas and hope we helped you out too!