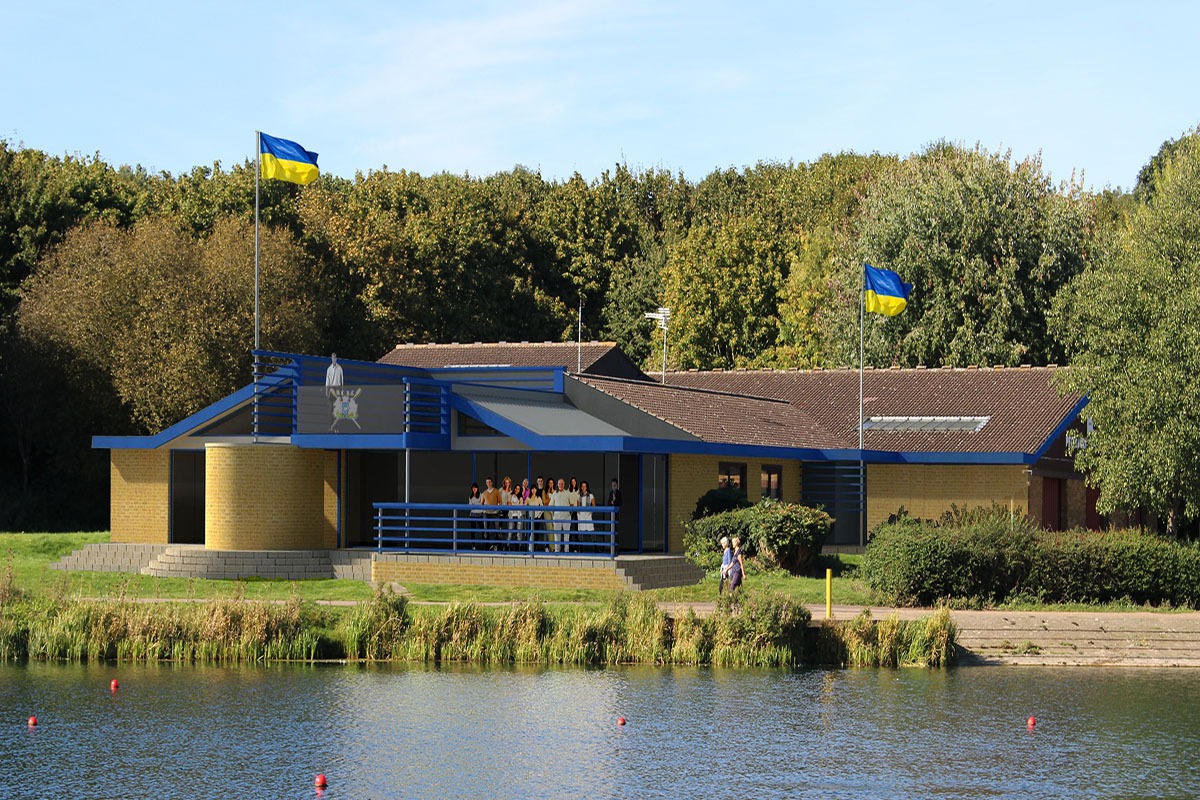 New Flagship for Peterborough City Rowing Club
Peterborough City Rowing Club has asked Waterland Associates to design a replacement for their existing clubhouse, a dated and rundown building (which was in danger of sinking into the rowing lake!). The current clubhouse is located in Peterborough's Nene Park, just outside Peterborough city center.
The replacement design includes both a new purpose-built restaurant, bar and conference facility and a revamp to the existing clubhouse, with improvements such as upgraded gym and training facilities and an extension to the boat storage area.
Planning approval was been obtained for this eye-catching, modern building, which will both provide a comfortable and contemporary community area for PCRC members and visitors alike and enhance the presence of a prominent feature of Nene Park.