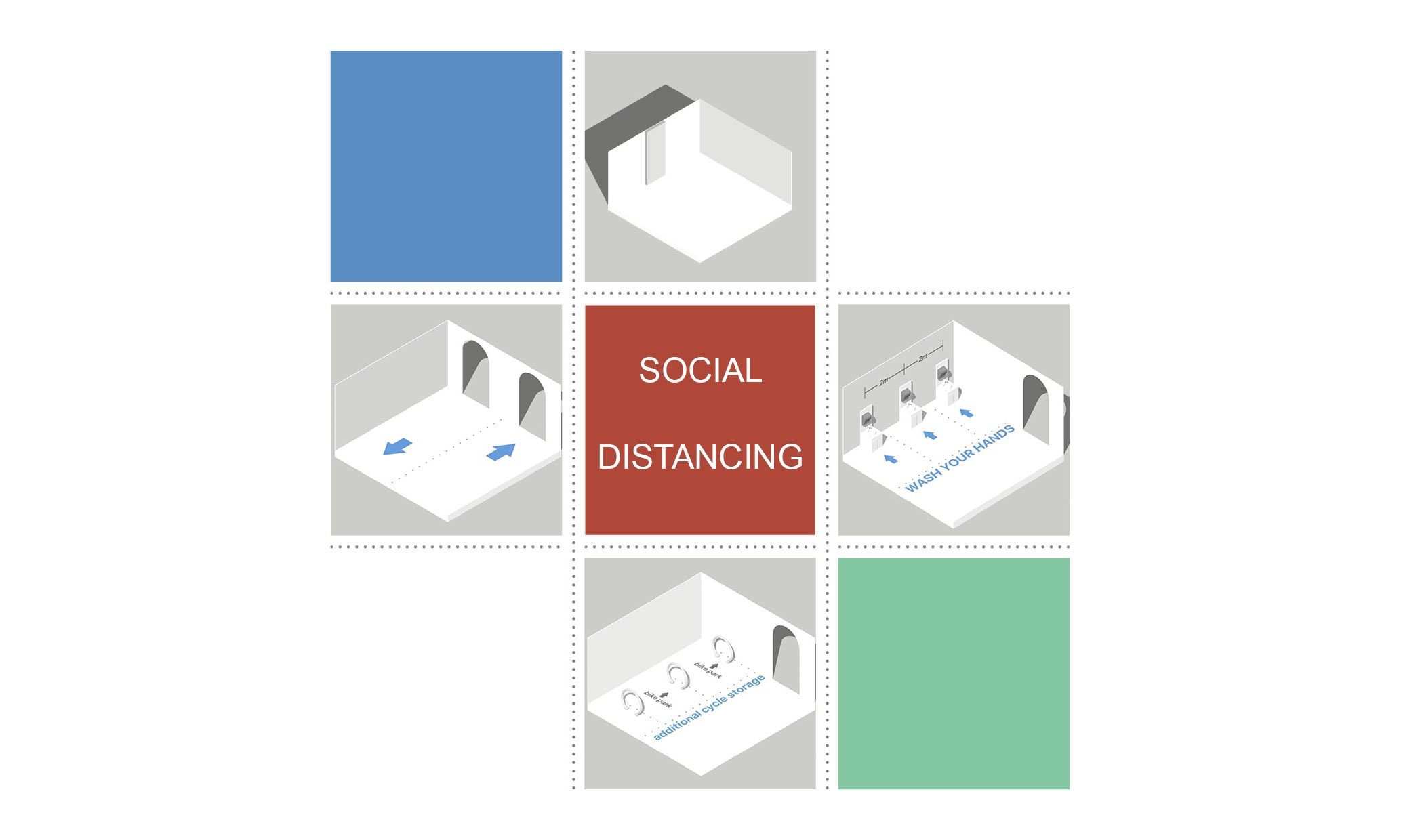 Simple Social Distancing Strategies
Getting back to a 'New Normal' means adjusting our existing buildings to work in an efficient and safe way.
In both commercial and education settings, getting the maximum use and efficiency whilst complying with the government's guidance is a complex task. These are a few ideas worth exploring to help achieve a SAFE ENVIRONMENT for your students, customers and staff to return to work.
Waterland Architects can help you fine tune (or create from scratch!) your space planning and social distancing strategy.
We are experts in space planning, historic and conservation buildings, and most importantly: helping proactively solve our client's problems.
Get in touch for a free initial consultation today!
01832 777088
architecture@waterland.co.uk