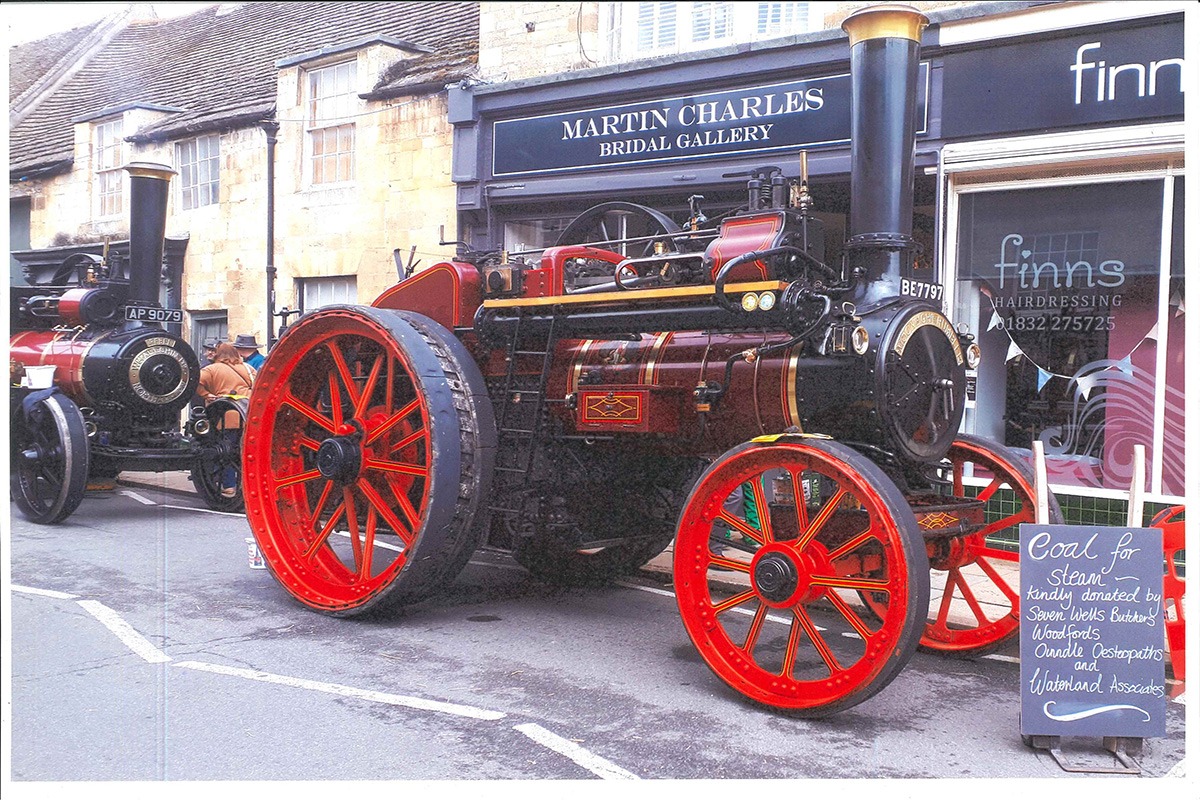 Waterland Associates Supports Fantastic Local Event
Waterland Associates delighted to help support the brilliant Oundle Vintage Festival in May this year. The festival was organised by the Oundle Business Association as a fundraiser for repairs to the town clock and St Peter's Church bells and raised a fantastic £10,000, with thousands of visitors attending without letting the drizzle deter them!
On the Friday night, members of the Waterland team attended a 1950s dance at the church and had a fantastic time donning their vintage clothes and jiving and boogieing to both the classic swing and the Rock 'n' Roll bands. Saturday's festival consisted of everything from classic cars and vintage farm machinery, to fairground rides and afternoon teas. Waterland, along with three other local businesses, donated the coal that kept the vintage Traction Engine chugging away on West Street.
We were extremely proud to take part in this brilliant community event and sincerely hope that it will be repeated next year! We'll be practicing our jitterbug until then…