OBTAINING: TRUST, VALUE, ASSURANCE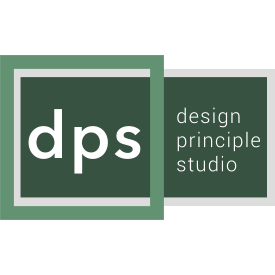 Appointing a Building Contractor
When was the last time that you made a purchase based solely upon the lowest price? Buying a meal? A mobile phone contract? A holiday?
We all know that a cheap price invariably camouflages shoddy goods and poor service. Getting the best price for a clearly defined set of requirements is a world apart from getting the cheapest price for a poorly defined set of aspirations.
There are many ways of ensuring that you will pay a reasonable price for your building work. But none of them involve cutting costs on the information that you put in front of the contractor when you ask him to give you a quote.
Just remember, before they get the job all builders are salesmen. They will try to convince you that what you want is exactly what they are offering. You have to ask yourself "How sure am I that what I'm being promised is exactly what I am expecting?"

"Our clients understand that value for money is not always about the lowest price"
At Design Principle Studio we have a wealth of experience in getting best possible value for money from builders.
We will ensure that, before you sign the contract with your builder you have as much certainty as possible that the price you agreed with them before the start of the building work is the price you pay at the end and that the quality you get is the quality you expected.
We have no vested interest in telling you that you will get a "bargain". We just want you to pay the best price for the most appropriate product.
David Smith of Design Principle Studio recalls…
As my tutor at university told us at our first lecture on preparing tender documentation, "We waste an awful lot of money on 'bargains' ".
Design Principle Studio helps clients to...
DEVELOP YOUR BRIEF
We can help you analyse your requirements and develop your brief.
SOLVE COMPLEX PROBLEMS
We can look at where you might need to balance the requirements of conflicting pressures and give you options of how to get the best solution to complex problems.
VISUALISE THE BUILD
We can help you visualise the building in its surroundings and understand exactly what it's going to look like as part of the decision making process.
MANAGE CONTRACTORS
We can administer a building contract so that you have peace of mind that you will be totally in control of both the budget and the process from start to finish.
DRIVE VALUE
We can advise on how to get the best value for money and ensure that you appoint the best contractor for your particular project.
DESIGN END TO END
We can provide detailed deign solutions right through the process from choosing a plot to interior design.
Get in touch with Design Principle Studio for assistance with appointing builders
KEY PEOPLE
Some of the experienced team at Design Principle Studio
OTHERS
Other faces seen regularly at the offices of Design Principle Studio