HAND DRAWINGS, PHOTO REALISTIC IMAGES, 3D RENDERING, MODELLING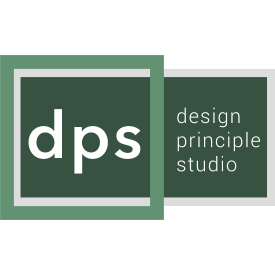 Architects look at plans and elevations and see three dimensional spaces; for our clients seeing the completed building in three dimensions whilst looking at plans is sometimes more difficult.
At Design Principle Studio we use a range of 3D visualisation techniques and software, as well as good old fashioned hand drawing to provide you with a range of images of what the completed building will look like.

"Seeing a detailed sketch or architectural render of your design puts you in the building before a single brick has been laid"
By working with an architect who uses traditional techniques such as hand drawn sketches, as well as the very latest 3D modelling and rendering software, you the client gain a great deal of control and input into the concept and early design stages.
With these visualisation techniques, Design Principle Studio are able to work closely with clients to get approval at each key stage of the process. This assists both architect and client to ensure that the all opportunities and requirements of the brief have been met.
With 3D visualisation, the aim is to save time and energy by achieving a unified vision between client and Architect at the earliest stage. Ultimately this is a win-win that has a positive effect on the overall project budget.
If you can see the spaces, before they have left the drawing board, you will know what you are getting, without having to guess.
From simple, hand drawn sketches to help you understand the building as it would actually look
To complex computer generated, photo-realistic images that show you exactly what the building will look like in its surroundings
The only surprise you want in the process of building your perfect building is to discover that the completed project is just what you had always imagined it would be… If not better
Design Principle Studio helps clients to...
DEVELOP YOUR BRIEF
We can help you analyse your requirements and develop your brief.
SOLVE COMPLEX PROBLEMS
We can look at where you might need to balance the requirements of conflicting pressures and give you options of how to get the best solution to complex problems.
VISUALISE THE BUILD
We can help you visualise the building in its surroundings and understand exactly what it's going to look like as part of the decision making process.
MANAGE CONTRACTORS
We can administer a building contract so that you have peace of mind that you will be totally in control of both the budget and the process from start to finish.
DRIVE VALUE
We can advise on how to get the best value for money and ensure that you appoint the best contractor for your particular project.
DESIGN END TO END
We can provide detailed deign solutions right through the process from choosing a plot to interior design.
Get in touch with Design Principle Studio for Architectural Sketches & Visualisation
KEY PEOPLE
Some of the experienced team at Design Principle Studio
OTHERS
Other faces seen regularly at the offices of Design Principle Studio