DESIGN, PERFORMANCE, VALUE FOR MONEY, MEETING DEADLINES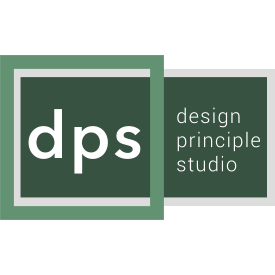 The Project Management Role
Project Management has only relatively recently become recognised as a separate profession within the building industry.
The role has come to the fore in recent times as a result of the ever increasing complexity of the process of getting buildings built, the ever more stringent legislative requirements and the necessity to ensure due diligence in cost control.
Clients often assume that when they appoint an architect to design a building they are also appointing them to project manage the process; this is not the case.
Strictly speaking, project management is not the architect's role, other than to alert the client to the fact that the decisions they have made may affect the budget, or the programme or some other aspect of the project, and to formally ask the client how they wish to proceed.

Design Principle Studio helps clients to...
DEVELOP YOUR BRIEF
We can help you analyse your requirements and develop your brief.
SOLVE COMPLEX PROBLEMS
We can look at where you might need to balance the requirements of conflicting pressures and give you options of how to get the best solution to complex problems.
VISUALISE THE BUILD
We can help you visualise the building in its surroundings and understand exactly what it's going to look like as part of the decision making process.
MANAGE CONTRACTORS
We can administer a building contract so that you have peace of mind that you will be totally in control of both the budget and the process from start to finish.
DRIVE VALUE
We can advise on how to get the best value for money and ensure that you appoint the best contractor for your particular project.
DESIGN END TO END
We can provide detailed deign solutions right through the process from choosing a plot to interior design.
Get in touch with Design Principle Studio for Project Management advice
KEY PEOPLE
Some of the experienced team at Design Principle Studio
OTHERS
Other faces seen regularly at the offices of Design Principle Studio