VIABILITY, ADVICE, STRATEGY, CONSULTATION, APPLICATIONS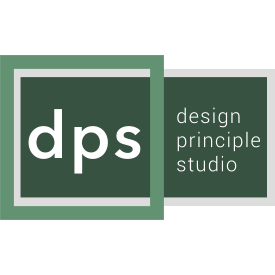 KNOWING THE PLANNING SYSTEM
Planning is the price we all pay for living in a democracy!
The laws and regulations around planning in the UK are there to protect us when somebody else is proposing a development that affects us; it's comforting to know that we have a system in place that holds the developer to account and is there to protect the best interests of everybody who may be affected by the development.
However, the planning system doesn't seem quite so benign when you find yourself in the role of developer. But when you are considering building work that is exactly what you are.
The planning system is complex and highly procedural. It can be difficult to understand what is required or exactly what it is you need to be applying for; even whether or not you actually need planning approval in the first place.

"With in depth knowledge and understanding of changing planning policy Design Principle Studio tailor our advice, guidance and help to your specific needs"
Design Principle Studio helps clients to...
DEVELOP YOUR BRIEF
We can help you analyse your requirements and develop your brief.
SOLVE COMPLEX PROBLEMS
We can look at where you might need to balance the requirements of conflicting pressures and give you options of how to get the best solution to complex problems.
VISUALISE THE BUILD
We can help you visualise the building in its surroundings and understand exactly what it's going to look like as part of the decision making process.
MANAGE CONTRACTORS
We can administer a building contract so that you have peace of mind that you will be totally in control of both the budget and the process from start to finish.
DRIVE VALUE
We can advise on how to get the best value for money and ensure that you appoint the best contractor for your particular project.
DESIGN END TO END
We can provide detailed deign solutions right through the process from choosing a plot to interior design.
Get in touch with Waterland Architects for Planning advice & services
KEY PEOPLE
Some of the experienced team at Design Principle Studio
OTHERS
Other faces seen regularly at the offices of Design Principle Studio