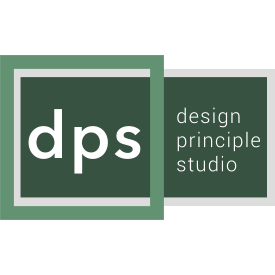 Administering Your Building Contract
Once the builder has been chosen and the price agreed, you will need to enter into a contract for the provision of the building work that will formally set down in detail the terms of your agreement.
Ask yourself three questions:
• Does the builder have your best interests at heart?
• Do you fully understand technical drawings and specifications?
• Do you have experience in building contract law?
If the answer to any of these questions is "No" then you need somebody to act on your behalf to administer the contract between you and the builder.
You don't necessarily need an architect to administer the building contract. Anybody who has at least the same level of expertise and experience as the builder will probably do. But you definitely need someone.
Design Principle Studio are able to act as contract administrators, appointed under the terms of the building contract, to ensure that the terms of the contract are fully complied with.

"ENSURING THAT YOUR BUILD PROJECT IS ON TIME, ON BUDGET AND CONSTRUCTED IN ACCORDANCE WITH YOUR CONTRACT TERMS"
Design Principle Studio helps clients to...
DEVELOP YOUR BRIEF
We can help you analyse your requirements and develop your brief.
SOLVE COMPLEX PROBLEMS
We can look at where you might need to balance the requirements of conflicting pressures and give you options of how to get the best solution to complex problems.
VISUALISE THE BUILD
We can help you visualise the building in its surroundings and understand exactly what it's going to look like as part of the decision making process.
MANAGE CONTRACTORS
We can administer a building contract so that you have peace of mind that you will be totally in control of both the budget and the process from start to finish.
DRIVE VALUE
We can advise on how to get the best value for money and ensure that you appoint the best contractor for your particular project.
DESIGN END TO END
We can provide detailed deign solutions right through the process from choosing a plot to interior design.
Get in touch with Design Principle Studio for Contract Administration advice
KEY PEOPLE
Some of the experienced team at Design Principle Studio
OTHERS
Other faces seen regularly at the offices of Design Principle Studio