BRIEF, SKETCH, PRESENT, LISTEN, DEVELOP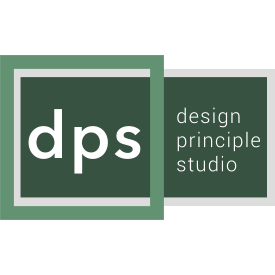 The romantic image of the architect is of the aesthete, clutching a pencil or drafting pen standing in front of a drawing board with an Anglepoise lamp (often wearing a bow tie or cravat)…
The reality is very different, involving computers complex software and mountains of regulations (and definitely not a bow tie or cravat to be seen!).
But the creative process is exactly the same.
We work with you to finalise your brief; taking time to ensure we all understand exactly what you are hoping to achieve with your building project. Once we have agreed the brief we develop initial sketch options. We then present our ideas and discuss them with you, to ensure that you have considered all the options available and the implications of the decisions being made.
Then we listen… We listen to your enthusiasms. We listen to your concerns.

"The architect's greatest asset is the ability to solve complex 3D problems and present those solutions in a clear and straightforward way."
But without the ability to really, actively listen to clients all the design and presentation skills in the world won't make the process an easy one.
Having listened to you, we then respond to your feedback and refine the designs so that they continually improve. We then repeat the process of listening and refining until we are confident that you are fully satisfied that the design is as good as it can be.
When the brief is good, Architectural design is an enjoyable conversation between you and us about how best to provide a building that is perfect for your needs and style.
However long that conversation takes it should result in a building that, as far as practical realities permit, is just what you always wanted and, ideally better than you ever imagined.
Design Principle Studio helps clients to...
DEVELOP YOUR BRIEF
We can help you analyse your requirements and develop your brief.
SOLVE COMPLEX PROBLEMS
We can look at where you might need to balance the requirements of conflicting pressures and give you options of how to get the best solution to complex problems.
VISUALISE THE BUILD
We can help you visualise the building in its surroundings and understand exactly what it's going to look like as part of the decision making process.
MANAGE CONTRACTORS
We can administer a building contract so that you have peace of mind that you will be totally in control of both the budget and the process from start to finish.
DRIVE VALUE
We can advise on how to get the best value for money and ensure that you appoint the best contractor for your particular project.
DESIGN END TO END
We can provide detailed deign solutions right through the process from choosing a plot to interior design.
Get in touch with Design Principle Studio for Architectural Design
KEY PEOPLE
Some of the experienced team at Design Principle Studio
OTHERS
Other faces seen regularly at the offices of Design Principle Studio