DETAILED CONSTRUCTION DESIGN
COMPLIANCE, DETAIL, SPECIFICATIONS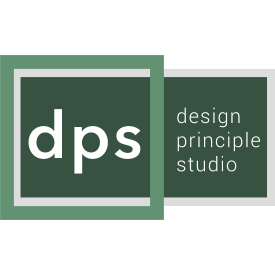 TRANSFORMING THE VISION INTO SOMETHING REAL AND BUILDABLE
Detailed Construction Design is the crucial process by which the broad strokes of the scheme design created during the planning and sketch design stages are developed into a coherent, detailed and technically compliant information package.
Construction Design is where spaces and layouts become a precise set of drawings, schedules and specifications, which communicate to the builder exactly what things are made of, where they are to be located, and how they work together to make up the building.

"Design Principle Studio CAN BE YOUR MAIN CONTACT POINT AND LIAISON BETWEEN ALL THE SPECIALIST CONSULTANTS, COORDINATING THE DETAILED INFORMATION AND REQUIREMENTS FOR YOUR PROJECT TO ENSURE THAT ALL THE TECHNICAL ASPECTS OF THE BUILDING FIT TOGETHER TO BECOME A SINGLE, COHERENT AND ELEGANT SYSTEM"
For less complicated schemes, it would be during this construction design phase that other consultants such as structural engineers or Mechanical and electrical engineers would be brought in to produce detailed drawings accurately describing the specialist design aspects of the scheme, along with other specialist consultants as required, including landscape architects, quantity surveyors, lighting designers etc.
For more complex projects with detailed specialist requirements, the appointment of specialist consultants may need to be considered at a much earlier stage; as their input is likely to have a significant impact upon the appearance, size and performance of the building.
In either case Design Principle Studio will be the main contact point and liaison to coordinate all this information into a coherent package of information.
Design Principle Studio helps clients to...
DEVELOP YOUR BRIEF
We can help you analyse your requirements and develop your brief.
SOLVE COMPLEX PROBLEMS
We can look at where you might need to balance the requirements of conflicting pressures and give you options of how to get the best solution to complex problems.
VISUALISE THE BUILD
We can help you visualise the building in its surroundings and understand exactly what it's going to look like as part of the decision making process.
MANAGE CONTRACTORS
We can administer a building contract so that you have peace of mind that you will be totally in control of both the budget and the process from start to finish.
DRIVE VALUE
We can advise on how to get the best value for money and ensure that you appoint the best contractor for your particular project.
DESIGN END TO END
We can provide detailed deign solutions right through the process from choosing a plot to interior design.
Get in touch with Design Principle Studio to talk about Construction Design
KEY PEOPLE
Some of the experienced team at Design Principle Studio
OTHERS
Other faces seen regularly at the offices of Design Principle Studio